Teaching and Support Staff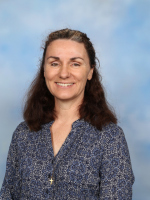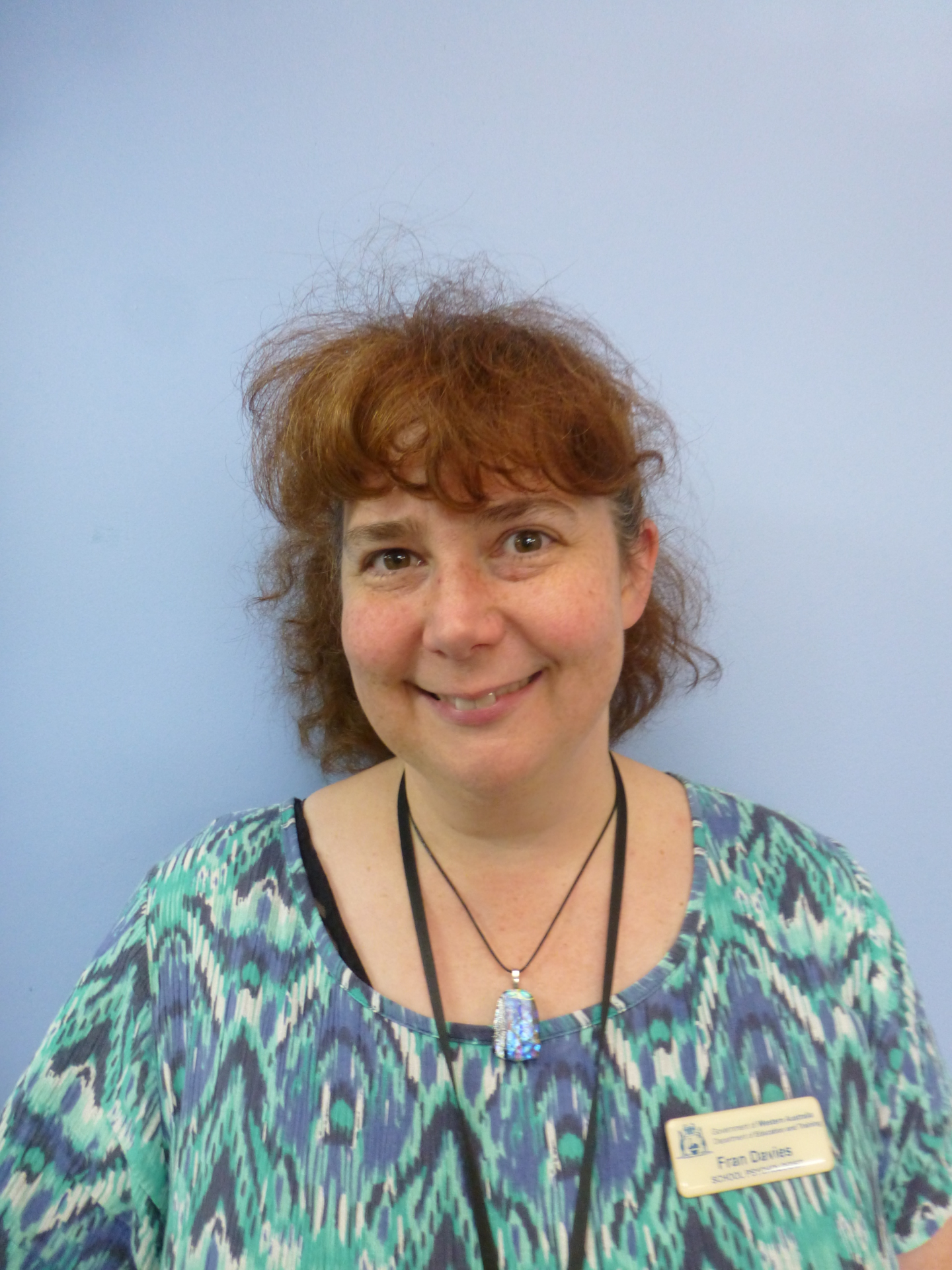 Fran Davies - School Psychologist
Colleen Anderson - Education Assistant
I have worked as a school psychologist for over twenty years. My first ten years were in the country and then I transferred to the South Metro Region. I have been at Rivervale Primary since 2012 and I am not supposed to say, but it is my favourite school! I love the friendly, family atmosphere and the caring staff.
I started working at Rivervale Primary School in 2013, prior to this I have worked in children's services both here in Australia and overseas. I assist predominately within the junior classes and I also facilitate the MyTime Rivervale Play Group. This gives me the privilege of getting to know the parents and care givers on a more personal level. I love the diversity of our school community, it makes each day as unique as each individual child.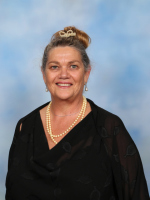 I am the library officer at Rivervale Primary School.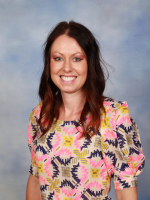 Holly Bezic - Year Two/Three teacher

I have been an Early Childhood Teacher since 2005. I love seeing the growth in my students and am proud to take part in their learning. My love and passion for teaching is ignited when I walk into the classroom and see the smiles on each child's face. I value the importance of building strong foundations in literacy and numeracy in the early years and strive to assist each child in my class to reach their full potential academically and socially.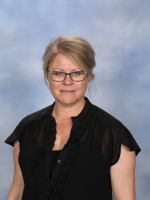 Astrud Johansen - Art Specialist

I have worked in education for many years. I have a passion for the creative side of education as I believe being creative fosters positive self-esteem which in turn nurtures a healthy attitude towards all aspects of a student's education.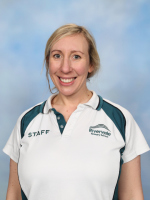 I started as the Chaplain at Rivervale Primary School in 2015. With a background in Psychology, I have worked with young people in numerous settings. In my role as Chaplain I provide pastoral care, being there for the whole school community. Through building relationships with staff, students and families I want to empower people to grow, celebrate their successes and show them that they matter.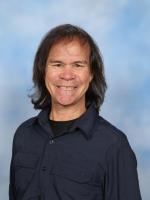 Bernie Lewis - Year Four/Five Teacher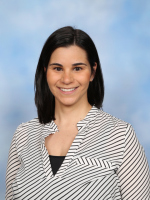 Danae Gregory - Year Five/Six Teacher

In order to successfully achieve to their potential children need to believe in themselves, children need to believe that they are worthwhile. Children need to believe that the contributions they make are worthwhile. Children need to believe they are genuinely valued by those who are significant in their lives

I believe if children have a positive sense of self and of others the formal learning of Literacy and Numeracy will be achieved.
I have come in to "teaching" later than most others. However this has given me the opportunity to experience, first hand the part education plays in life. I have been where you are going, even though the circumstances may be different. I have been married for over 30 years and have four children. So I have really been in education for 30 years.
I have been a qualified teacher since 2009. In the ensuing years I have taught from Pre Primary to Year 7. Teaching at  Rivervale Primary is an exhilarating challenge that I look forward to every day. The camaraderie shared by the staff is unparalleled and the students are awesome!

II began teaching at Rivervale Primary School in 2012. I have completed a Bachelor of Social Science degree with a major in politics, and specialisations in Indigenous studies and Sociology. I developed a passion for teaching during my studies, and therefore went on to complete my Graduate Diploma in Education (Secondary).
I am an enthusiastic and energetic professional with a love for education. I believe it is a great honour to be an educator and be able to assist children to reach their educational goals.
My approach to teaching is directed by the belief that education (including ethics, morals and values) can improve the character of an individual and ultimately the world.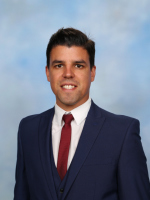 James Keirnan - Year One Teacher

I qualified as a primary school teacher in 2010 and I specialise in early childhood. My teaching career began in England educating children from Pre-Primary to Year 2. I first came to Australia in 2012 for one year and I was lucky enough to work at Tranby Primary School (as it was formerly called). After another few years teaching in England, I knew that I wanted to come back to Australia and teach at Rivervale Primary School. I believe every child deserves an education that inspires, challenges and nurtures the mind. 

Kerry Liston - Education Assistant

The year 2002 saw me begin assisting special needs children in a school setting.  I thoroughly enjoy creating opportunities and assisting every student to achieve, enjoy and advance in all areas of learning.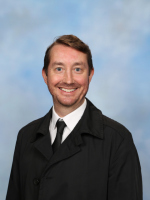 Robert MacKenzie - Year Three/Four Teacher

Robert MacKenzie is a teacher at Rivervale Primary. He currently teaches in our Year3/4 classroom.